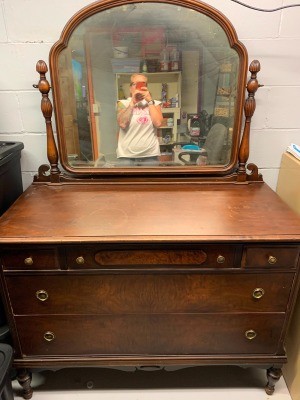 I am looking for any suggestions or input on this dresser. I no longer have room for it, and would hate to sell it under or overpriced! I am thinking it is around 1920-1930s but I have never dealt with anything antique before so I could be pretty far off from that. I am not aware of any antique dealers or stores near me (Waterloo, IA) where I could go to get some I could gather some insight.
Any thoughts, ideas or information would be appreciated! I have attached all of the pictures I have taken, I have looked top to bottom, inside and out and have found no markings other than the two last pictures that have some numbers written on them. Any ideas on how much this would be worth, or how I should attempt to sell?
Thanks!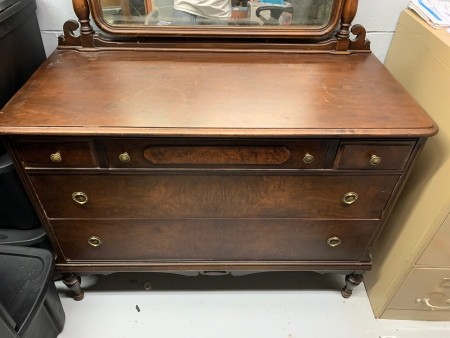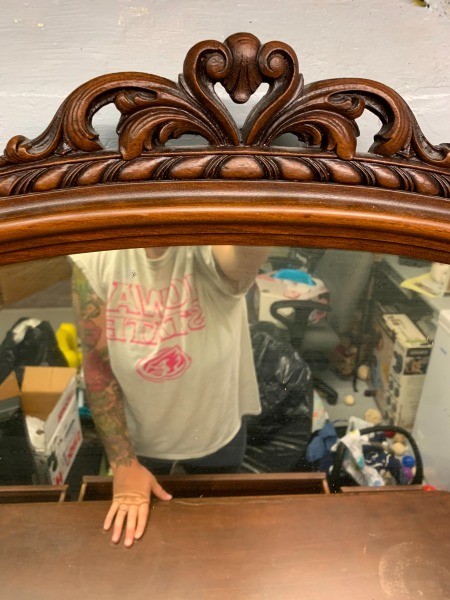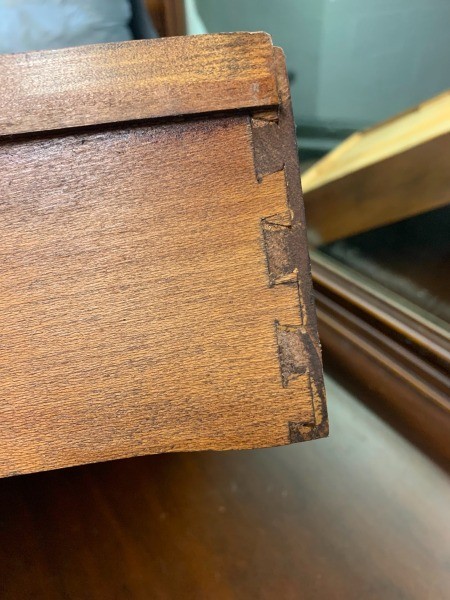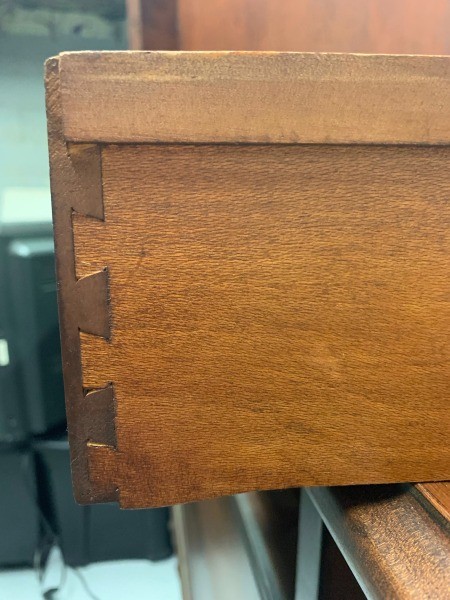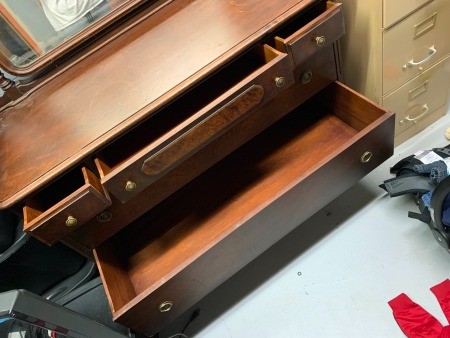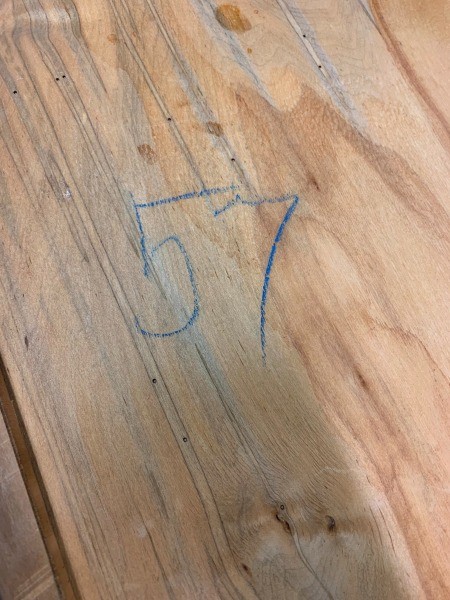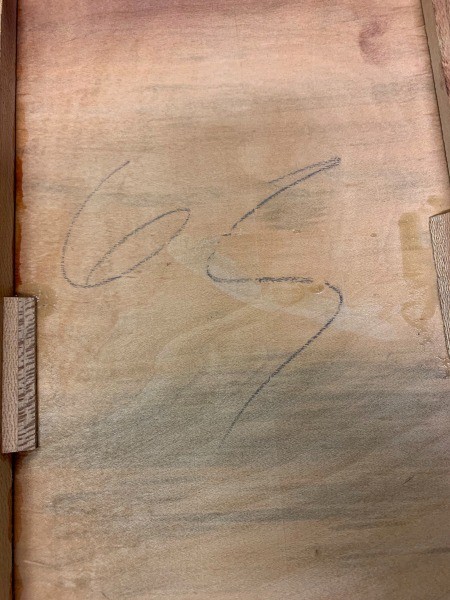 Iceskater
Silver Answer Medal for All Time! 320 Answers
July 9, 2021
1

found this helpful
Best Answer
You're on the right track. This Queen Anne dresser with mirror is from the 1920s. This design+size was very popular because it looked good and is very functional -- still true today! With that in mind, and assuming the piece has original hardware, no obvious blemishes, no odors, and is level with no loose parts, I would price it at $150 USD.
You could always start at $200 and see how it goes, but also keep a bottom number in mind so you don't experience seller's regret. It is a very nice piece that could be used in any room really. Good luck!

DianaHM
Silver Answer Medal for All Time! 440 Answers
July 25, 2021
1

found this helpful
Best Answer
Your dresser has machine made dovetail joints. The name "dovetail" comes from the appearance of the joint, resembling the triangle shape of a bird's tail. These machine-cut dovetails are as strong and long lasting as the hand-made joints, and became the standard of better American furniture ever since the late 1890's.
I would not call it Queen Anne Style Dresser, because if Queen Anne furniture has legs, they are mostly cabriole legs, like this Walnut Vintage Queen Anne Style Dresser with Mirror www.lot-art.com/.../17lex215m354-walnut_vintage_queen... Google "Queen Anne Style Dresser" and see the pictures.
If there is no manufacturer's mark, then it is very difficult to find out who made this dresser.
I think the time period of manufacture of your dresser is 1900-1950, most likely the first quarter of the 20th century.
Your dresser looks a bit like this Antique Dresser with Mirror, sold at auction for only $52 (Local pickup only in Walden, NY) estatesales.org/.../antique-dresser-with-mirror-27700237
It's cheaper to have local delivery or pickup. I think the value of your dresser would be closer to $ 250-350, but the price depends on the demand in your area.
Local places where you could sell your antique dresser: antique fair, antiques mall, antique store, consignment store, flea market, local Craigslist marketplace, local Facebook marketplace, local antiques dealer, local auction house, local newspaper ad, pawn shop, yard sale.
Places to sell online: 1stdibs, eBay, Etsy.