Browse
Featured
Recent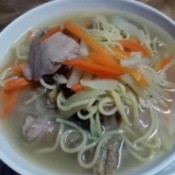 Chicken RamenNative chickens are those we raise in our own backyards. Most of us prefer native chickens, because they are tastier than the commercial broilers in the market.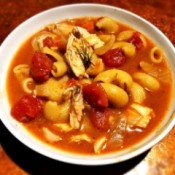 Roast Chicken and Tomato Noodle SoupI love to use the leftovers from my roast chickens to make soups. The carcass is used to make the stock, but the meat is set aside and dropped in at the end of the soup-making process so it stays juicy and does not lose its flavour. I came up with this when I saw my mum pushing away the meat from a chicken noodle soup, saying that all the goodness from the chicken chunks had been sucked out, leaving nothing but dry stringy squares. I think I've done that before, too! This is a wonderful and comforting soup that is very easy to make.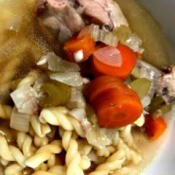 Instant Pot Chicken Noodle SoupChicken noodle soup is a comfort staple. Some chopping is required however, afterwards you can relax because your instant pot will do the work. Minus boiling pasta of your choice.


Questions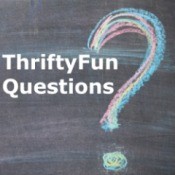 Homemade Chicken Noodle SoupI am looking for an easy, but tasty home made soup recipe. I'm roasting a chicken and would like to use the leftovers for soup. I'd like to make a big batch that I can freeze in Ziploc bags for later use. Thanks for your time.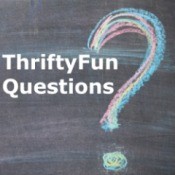 Looking for Roasted Chicken Ramen Soup RecipeThere is a recipe called roasted chicken ramen soup out there. I can't find mine so if any one has a recipe please post it. Thanks.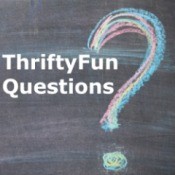 Chicken and Lima Beans OvernightI am looking for a recipe for chicken and lima beans overnight, using cream of mushroom soup. It was so good, but I have lost the recipe.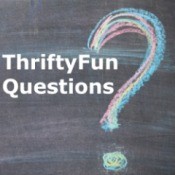 Using Powdered Bouillon to Make Chicken SoupI am making homemade chicken soup in a stock pot that takes 24 cups of water. I had to take 8 cups out to fit the whole chicken in, plus carrots, parsley, parsnips, onions, celery. How much powdered chicken bouillon should I add if 1 tsp of powdered equals 1 cup of chicken soup? The bones and skin come off after cooking.


Advertisement