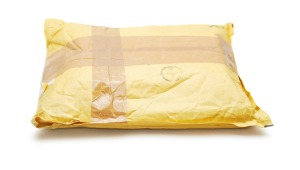 Sometimes a package or letter sent via the post office doesn't reach its destination. When this happens, there are some steps you can take to try and get help tracking it down. This is a guide about post office lost a package.
Questions
Here are questions related to Post Office Lost a Package.
My sister sent a recorded track and sign parcel on November 21st from the Post Office to South Korea. I tracked it and it said it was headed to India. I called Royal Mail and the clerk insisted that it was on a transit flight.
I was intially sceptical but the clerk sounded confident. I checked a few days later and the parcel has been processed in Mumbai ready to be delivered. It's been in Mumbai since 24th of November 2014. It's December 4th now and all I can do is sit and wait for the post office, in Mumbai to forward my parcel. Although something tells me they have no intention of doing that.
My question is, has anyone experienced anything similar, and have received their parcels in the end? I've called the post office in Mumbai, but they either can't speak English or refused to pick up the phone. It's all really frustrating and I'm really anxious about being so helpless.
By Echo
So, I sent a package from Leeds to London second class on 22/11/14 and the buyer claims it has not been delivered. I have a receipt, but no tracking number. What are my options?
By Claire S
I just want to ask about my parcel that was sent on 9 Jan 2014 to Scotland. The post office in Singapore said that it would take 4 to 6 working days to arrive. When I talked to my boyfriend in Scotland, he still hadn't received the parcel.
I'm just wondering whether the parcel was stolen, lost, or it is only delayed. What should I do? I want him to recieve the parcel as I sent a watch over there.
Thank you and I'm looking forward to see your replies.
By Mylene S. from Singapore
---
Best Answer

By Frugal Sunnie [11]01/16/2014
I live in NE Scotland between Dundee and Aberdeen. What class did you send the parcel by? I had 2nd class parcels arrive very late (from Hong Kong, although two others arrived well ahead of estimated delivery date), and one was even lost - it never showed up even though it was shipped from southern England.

I love the UK and I really love Scotland but the plain fact is Royal Mail has been increasingly rubbish the past - very arbitrary as to whether or not the parcel arrives on schedule. Sad to say but quite true.

Post is running several days behind up here in Scotland no matter where in Scotland the parcel has been sent to. Give it another ten working days and then see if your local postal service can track it.
A parcel was sent to me from abroad. At the time it was delivered, I was not home and I found the delivery notice in my mail box. When I went to my local USPS office, they said that they are unable to find it! What should I do?
By Pichi G
---
Most Recent Answer

By cybergrannie [30]11/24/2013
If you have a "delivery" slip from your post office then you should talk to your post master and strongly "insist" they find the parcel or tell you what happened to it. Do not relinquish your slip as that is the only proof that a parcel ever arrived.

If no good comes from this then you should write to the postal inspection service. Obtain the address from your post master. You should also try to find out exactly what the package contained and the value.
Why doesn't USPS deliver parcel to the right address? It was sent to me by seller with tracking, but the Post Office sent my parcel to another city with a completely different address.
By Patty
Approximately 15 May 2013 we sent a package back to the merchant by USPS. On July 22 the merchant said he did not receive package. We have since lost or threw away our tracking receipt. Can USPS history show if a package was delivered without a tracking number?
By Randy
---
Most Recent Answer

By cybergrannie [30]07/26/2013
Hi - this is a tricky question but - here goes.

Did you actually pay for tracking? or for delivery confirmation? Is this the receipt you are talking about?

You can call customer services with the USPS (not local) but you will need the actual date shipped, the sender and recipient information, the post office where shipped and time of day may even help. Explain how important this information is because the recipient is claiming they did not receive it.

If you did not purchase tracking information then you are out of luck - most likely. You can Google the telephone number for customer services. There is also a number for USPS advocate.
I had sent a parcel on 26/02/2013 from Asansol head post office to USA, but the parcel has not yet been traced as to where it is lying. It's over 3 months now. Please suggest what I can do?
By P.Sinha
What can I do to locate my lost package? The PO say I am out of time to lodge a complaint. The delay has been due to illness and I have medical evidence to prove this.
By Jao from South Norwood, London
---
Most Recent Answer

By Frugal Sunnie [11]05/20/2013
If you're talking about the Royal Mail, the best chance you have for sorting this (although with the Royal Mail, bless them, it's not a very good chance this will work) is to take your proof of medical incapacitation and any tracking numbers, etc, to the local post office and ask to speak with a supervisor.

The most important thing to remember when asking a postie to go the extra mile is to stay calm and keep repeating you know you are asking a lot and are so grateful for all the hard work they do with so little appreciation. Don't go 'overboard' but being extra nice when asking a postie for anything seems to work a lot of the time.

Plan to make your visit during a not-so-busy time for the counter clerks, and don't go anywhere near the post office with a special request too close to tea-time. I learned that one the hard way:(

I live in Scotland and have come to understand sometimes this works when dealing with 'special requests' to the Royal Mail. Not always, but with your medical paperwork and an extra helping of niceness it's possible your local will help you out.
I sent a small Flat Rate box to someone in California on 4/16. I dropped it like I always have in the drop box inside the post office. As of today 4/30 the post office still hasn't scanned the package. I went back to the post office and they weren't helpful. The supervisor was "surprised" the package hasn't been scanned and they said they didn't have it. What do I do?
Long story short I have someone who sends me beads to make up and I send them back to her. She has never asked me to insure it for a certain amount, but I insure for $30.00. When she called me about not receiving the package she was upset saying it was worth more. I need to find this package. Any ideas?
By Marie S.
---
Most Recent Answer

By cybergrannie [30]05/08/2013
Hi - I hope your package has been delivered but in case it has not - here are some questions/comments.
It appears that you are printing on line as you say that you "dropped" it in the drop at the post office.

If that is the case then you have good records of printing the label but unfortunately you do not have a record of the package ever reaching the post office.
This always presents a problem as your insurance may not cover this parcel at all. How could the post office pay insurance if they have no record of the package ever being in their system? (That could be a recipe for many, many scams of the post office system.)

Truthfully, the post office does not lose very much mail especially considering the amount that passes through their system each day.

Maybe you could try letting your postman pick up your packages in the future?
Your carrier will scan your package when he picks it up and you can check on your item the same evening or next day. This works great for me - I just place packages on my porch and leave my carrier a note as to where packages are located. Never had a problem in over 3 years.
This may not be possible everywhere but why not give it a try? If there is problem with this then you can call for a pickup (24 hour notice I think). They will pick up even one package if it is priority mail. But - carrier is still best idea if possible.
I hope you have good luck with this one but maybe try something better in the future.
Good luck..
I sent 2.5 oz of pure .9999 gold in a cash4gold envelop. It had delivery conformation on it, and I told the postal employee that I did not feel comfortable dropping it in a mail box. I told the clerk that it was $4,000 worth of gold and he offered me insurance that I could not afford at the time.
The tracking number shows that the package was accepted at the Woburn, MA facility on August 30th at 10:49 am and that is the last update. The worst thing is the gold is my father in-law's. What can I do? I started a claim and that doesn't sound too promising at this point.
By Sam
---
Most Recent Answer

By Noella [9]09/20/2011
Have him go to the post office where it was delivered. It is possible that the envelope was damaged and the contents were separated. Being that it was gold it's possible that it was taken by an employee, janitor, etc. But most post offices keep envelopes and boxes full of damaged mail and its contents. A few months ago I received an empty envelope and when I went to the post office, they were able to find most of the contents. You might also fill out a police report, though I don't know if it would do any good.
I had a package send to me by USPS Priority mail. He lost the confirmation number; I have tried everything to find it. Can you help me?
By Robert from Santee, SC
I sent out the package on 2/28/11, but today is 3/29/11 and my friend still did not receive it yet? I filed a complaint to USPS. They said that there is nothing they can do, because the package was out using flat rate first class. They didn't sell me the insurance and confirmation for tracking. What should I do?
By yoyo from CA
---
Most Recent Answer

By jams01/19/2013
This company is the worst. Try a different company.
How do I file a "complaint of negligence" with the US post office for a priority mail box that I mailed on May 5, 2010, to Boulder, CO? It has never been received or returned. I did file a lost package claim form, but have heard nothing.
By JoAnn from Etters, PA
---
Most Recent Answer

By Grandma J [46]06/17/2010
There is a district dead letter office. Ask for that. And then stay consistant with them daily on the phone. Ask for the head person each time. Local postal is the POSTMASTER. Make him answer for it.
Solutions: Post Office Lost a Package
Do you have knowledge about this guide topic? Feel free to share a solution!