My baby girl Sasha is about 2 and half years old and she got parvo, how she got it I don't know. She has not been in contact with other dogs or feces for that matter, but she got it. She has been with the vet for a week now and she is still the same. My question is what are her chances of surviving this. Her puppy got it cuz of her and she is now eating and drinking, but still at the hospital. I'm really worried about Sasha. Please what can you tell me? Sasha is the white one.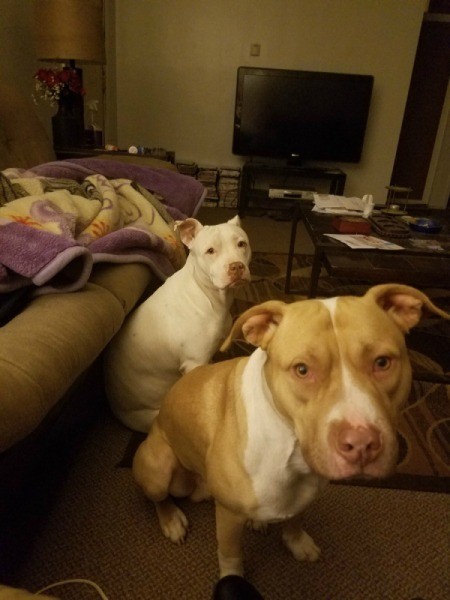 June 2, 2017
0

found this helpful
Parvo can last a few weeks. If your dog is drinking she has a chance. What does the vet say?
June 3, 2017
0

found this helpful
The vet can keep you up to date but if she's there and stable, it can take up to a month for it to clear.
June 3, 2017
0

found this helpful
It used to be that dogs who got parvo did not live. Its only been in the past few years that medical vet services have developed to the point that many now survive. However, it can take a couple months.
June 5, 2017
0

found this helpful
Many people think that Parvo is a virus that only affects puppies but that is not the case - as you have experienced. Dogs that have survived a week or longer (and with a vet) will most likely survive but total recovery time is long.
From what I have read about this virus, the older dog has a better immune system than a puppy and perhaps would not be affected as much as a younger dog - unless - they have other health problems.
Hopefully you will be seeing great improvement in both dogs and your vet should be able to answer any questions about any problems either dog is having.
Cleaning up any area the dogs have been is a big job so I hope you have information on what steps to take before you bring your doggies home.
here is a link to a site that has a lot of information about this virus.
http://www.2ndc e.info/parvo.htm
June 22, 2013
0

found this helpful
I just came home from the vet with my dog. She has pravo. She is breathing really slow and I have been giving her Pedialite in a syringe. When will she get better?
By Keta
June 24, 2013
0

found this helpful
Best Answer
From what I have learned from experience depends on how bad your dog has Parvo. It can be 2-6 months to get over it.
Please don't give up or frustrated with your dog as they go through this. It is very hard on them. Plus they can die from Parvo without steady care.
March 17, 2017
0

found this helpful
Hi, my dog Oso is back home from parvo after 10 days in the vet. This is his second week home and he is still having major regurgitation issues. He has been home for 2 weeks and somedays are better than others. He got parvo at six months after being fully vacinated.
Any recommendations would be greatly appreciated
April 13, 2017
0

found this helpful
I also have the same problem he's still having some regurgitation issues
April 15, 2017
0

found this helpful
So it means having our puppy full vaccines is not a guarantee that our puppy is protected from parvovirus,so whats the use of getting all the complete shots?its just a waste of money.
June 3, 2017
0

found this helpful
Omg it take that long to get over it
My puppy has parvo we have been treating him with IV and antibiotics just like vet told us. This started on a Thursday and now it's Monday and he showing little sign of improvement. He is drinking water on his own now. Do you think he might be getting over it? How long does parvo last?
By Rosie from Fresno, CA
November 24, 2010
1

found this helpful
Best Answer
Hi, I think it will take a week to 10 days for your dog to get its strength back. Introduce food slowly as the stomach may have shrunk a bit and will be quite tender. Also be careful about the amount of running around you allow for a few days as although the dog might be feeling better it could tire easily. Just keep doing what you are doing the main thing is that you have got through the crisis. That is not easy, I remember not having any sleep for about 3 days! well done
March 27, 2015
0

found this helpful
My dog Hendrix just got tested positive for Parvovirus yesterday morning. We are doing the at home treatment, and they gave us antibiotics shots (four doses, once a day) Also, a bunch of oral antivomiting medicine and also an IV you stick into their skin and it pumps the water in the skin.
My question is, he has had two days of treatment so far, (he was sick about 3 days before we took him to vet) and he is pooping randomly, bloody and nothing but runny.
Is that normal? He has shown signs of improvement so far. More alert and today has tried to kind of stand up twice. Is this normal recovery? What is something to worry about if I see? Thank you in advance. - pet owner Chisa
April 30, 2015
0

found this helpful
My pups born February 19th diagnosed April 23.
I foster these pups and so far 2 have died out of 5 from this litter I am also fostering Chihuahua mix pups born January 25 so far as I started the meds the 25th with pedialyte as their water and cooking high protein food eggs, Turkey, Lamb so far non from the Chihuahua group have passed and two pits are still eating and drinking, but like I said all are being treated before symptoms.
I'm using a ringer and anti-vomiting (metoclopramide) anti biotic (spectinomycin). so far 2 pit pups have died since diagnosed. One Saturday and one today Thursday and one fighting hard.
This desease mutates so depend on the strand and breed this weighs heavy on the out come.
April 15, 2017
0

found this helpful
Hello chisa, sorry to hear that and i hope Hendrix is feeling better. I'm taking my pup to the vet in the morning as she is showing signs of parvo, I've never been there this so i don't know what to expect as of emotionally/physically and expenses. If i decide it's best to treat her at home around how much am I looking at money wise. I'm scared to lose her as she is part of our family now it sadens me.
-priscilla
May 1, 2017
0

found this helpful
Hi Priscilla,
How is your puppy doing from parvo. Ours got diagnosed with Parvo on the 4/26/2017. He had show symptoms 2 days before (didn't know what it was). Vet gave us some nausea medicine, some antibiotics, and IV fluids. Is been 3 days of treatment, he looks alert sometimes, them some times he looks out of it. I also bought Paxxin, so I'm giving it to him a doze hourly. I would love to know how your pup is doing thanks. Hope everything goes well with your puppy.
May 7, 2017
0

found this helpful
We are doing the at home treatment and it cost us $457 for all the meds, them to put the IV in and the splint and cone collar. He's coming alone just fine. He was taken in yesterday morning and by last night he was night and day different. But that's what you should probably expect. I also live in WV so it may be a bit cheaper here vs other parts of the country.
On June 24th I took my new Lab Skoal to the vet and found out he has parvo. I bought the IV fluid and connector and needles giving him 150mL twice a day. He's on antivomiting pills and antibiotics. I'm also giving him 5ml of Pedialyte 6-8 times a day and white rice with chicken. He never stopped eating, but he did stop drinking on the first day. He has had diarrhea, but sometimes its thicker than others. Today is the 4th day and I got the first tiny very small bloody stool.
Today he showed so much activity he was barking and growling and pouncing. He was acting so normal I felt like he is at the end of this horrible road. My family has been helping and just right now my sister thought is was OK to take him outside and put him down on the cement. He was on the cement for 18 seconds (we have cameras so I was able to see what happen). I'm worried he was getting better and now that she took him outside he isn't going to be OK. I'm actually freaking out! Will he be OK?
By Sierra
July 14, 2013
0

found this helpful
Best Answer
I had a dog that came down with parvo. You are doing everything correctly in the house. The cement needs to be scrubbed down several times with bleach and water. Do not let your dogs out for several hours after cleaning the cement. After about a week of cleaning the cement, and cleaning it again after your dog goes potty there should not be any more issues. My dogs were back to normal after about 10 days, but it does take a lot of work.
November 23, 2010
0

found this helpful
My dog just got home from the vets. He is recovering from Parvo. How long will it take for him to gain his strength back?

By Shea from Wytheville, VA
Answers:
Recovery Time for Dog With Parvo
Several years ago my new puppy came down with parvo between the dates of the parvo shots. She was one sick baby and I doubted that she would even live. It took months before she fully recovered and actually had an appetite. She lost most of her hair due to the bolus injections beneath the skin when a vein couldn't be found for an IV. She was just the most pitiful dog I have ever seen. She is almost 11 now and beautiful with a full coat of hair.

She is a long haired Chihuahua and is a real joy to be around. One thing notable is that after having parvo, she has always appeared more sensitive to pain and becomes frightened if she thinks you are going to do something to her ie., clip nails, clean ears, etc. I have always felt this is because she went through so much pain in her young life. Hope your puppy continues to grow stronger daily and that it will make a complete recovery. (04/24/2010)

By Banty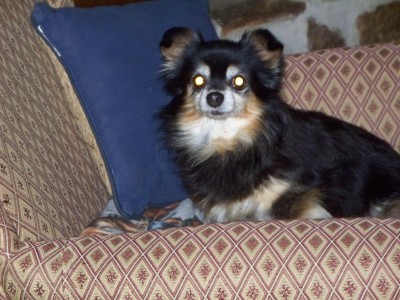 Recovery Time for Dog With Parvo
It took my dog a few weeks to get "better" and at least a full month to get back to her "old" self. Our vet only gave her a 20% chance of survival since we took her home and administered the medication ourselves. But I think she survived because we stayed with her 24 hours a day the entire time she was sick. Something a vet and assistants are not able to give. I don't even think we slept for about 3 days since she was so sick.

After the 4th day, we slept here and there (took naps when she took naps) and woke up automatically when she did so she could throw up. We held her little head over the trash can, then cleaned her up. We gave her IV fluid and all of the medications as the doctor prescribed all on time.

I do wish the best for you. I know how we felt thinking we were losing our baby. It's not easy. But Belle pulled through it and yours can too. I'll say a prayer for your little furbaby!
/210215792508?ref=nf (04/25/2010)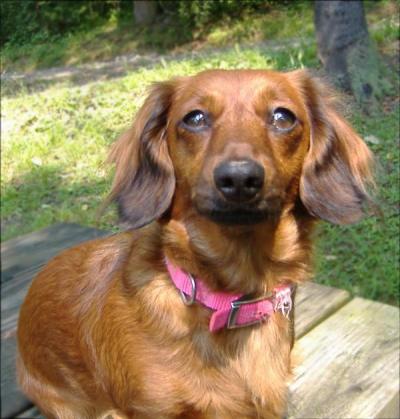 Recovery Time for Dog With Parvo
I have had 2 dogs live through parvo and both times we kept them home for treatment. It depends on your dog and how bad it was for them. The most recent one only took about a week to get back to normal. I would keep giving them something like Gatorade or Pedialyte, something that has electrolytes and try food that will be easy on his stomach. (05/05/2010)

By A_M123