Recipes Using Cauliflower
Solutions
Share on ThriftyFunThis guide contains the following solutions. Have something to add? Please share your solution!
November 27, 2011
14

found this helpful
If you're a cauliflower lover, here's a tasty twist based on the idea of onion blossoms.
Ingredients:
1/4 cup panko crumbs
1/3 cup fresh Parmesan cheese, grated
1 tsp. dried sage
Dash of salt and pepper
2 1/2 lbs. cauliflower (about 1 medium head) leaves and stem removed
1/4 cup extra virgin olive oil
Directions:
Preheat oven to 350 degrees F and oil an 8 x 8 inch baking dish.
Combine the panko, Parmesan cheese, sage, salt and pepper in a small bowl.
Bring 1/2 inch water to a boil in a large pot, add the cauliflower stem side down, cover and steam over medium heat until crisp tender, about 12 to 15 minutes.
Carefully remove cauliflower to baking dish (again stem side down). Evenly drizzle with olive oil, evenly sprinkle with panko mixture, and gently press well. Bake until panko is lightly browned, and the cauliflower is fork tender, about 30 to 40 minutes.
Cut cauliflower pie style into six slices, keeping it whole for presentation sake, and serve.
By Deeli from Richland, WA
This dish also tastes yummy sprinkled with 1/3 cup of grated Parmesan or Romano before serving if you choose.
Read More...
December 1, 2010
9

found this helpful
You can spice these up adding crushed red pepper flakes to taste too.
Ingredients:
1 lb. cauliflower florets, cut in 1 inch pieces
2 tsp. minced garlic
2 Tbsp. extra virgin olive oil
1/4 cup hot water
Salt and pepper, to taste
Directions:
Heat olive oil in a large skillet and saute cauliflower and garlic for about 5 minutes. Add the water, salt, and pepper and bring to a boil. Reduce heat and cook, covered, for 8 to 12 minutes or until cauliflower is tender.
By Deeli from Richland, WA
Cook cauliflower whole in small amount of water, about 20 minutes. Drain. Put cauliflower in baking dish. Combine mayonnaise and mustard and spread on cauliflower.
Read More...
Wash cauliflower, don't dry. Place cauliflower in casserole dish. Cover with plastic wrap. Microwave 8-9 minutes until tender.
Read More...
Cut cauliflower into small florets about 1-1/2 inches wide. Heat a wok or large skillet over a moderate heat.
Add the oil and then add the garlic and ginger. Stir-fry for about 20 seconds to flavour the oil.
Read More...
Clean and remove leaves from cauliflower, leaving it whole. Cook until nearly tender. Combine Miracle Whip and mustard. Spread over cauliflower.
Read More...
Place prepared (washed and leaves removed) cauliflower in large covered casserole. Add water. Microwave on high 9-15 minutes (turning over halfway), depending on how tender you like cauliflower.
Read More...
Break raw cauliflower into small flowerets. Mix marinade and pour over cauliflower; let marinate in refrigerator.
Read More...
May 15, 2019
0

found this helpful
Use garlic and soy sauce to flavor bland cauliflower. It makes a wonderful side dish to serve with meat or rice.

April 24, 2019
0

found this helpful
Cauliflower rice is a low carb alternative to traditional white or brown rice. Curry powder and other aromatics are used to give the bland vegetable a bit of a kick.
This is a guide about making curried cauliflower rice.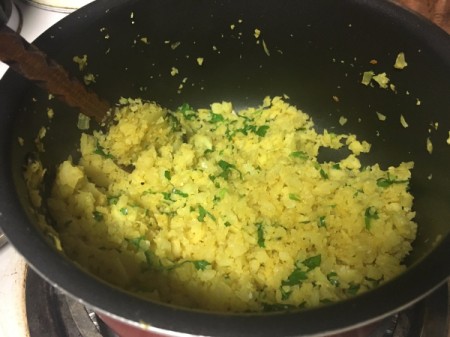 November 3, 2017
0

found this helpful
Mashed cauliflower can make a nice baked side dish. This page contains a cauliflower pudding recipe.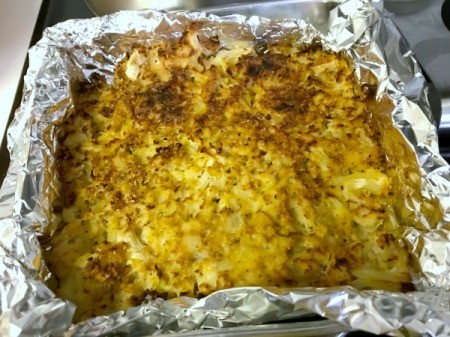 July 23, 2017
0

found this helpful
Cauliflower, eggs, cheese, and breadcrumbs combine to make these tasty veggie pancakes. This is a guide about cauliflower pancakes.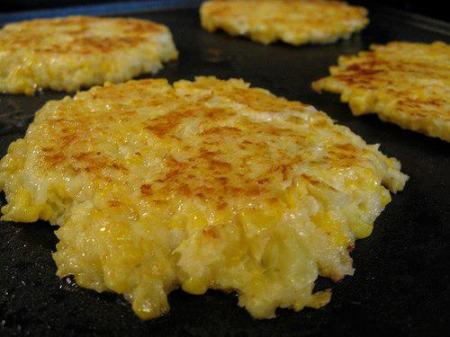 Related Content