Roast Beef Recipes
Solutions
Share on ThriftyFunThis guide contains the following solutions. Have something to add? Please share your solution!
This is the way to make the most tender roast ever. I make mine this way and they fall apart.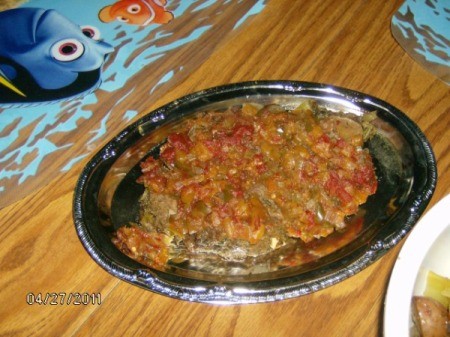 Ingredients:
3 lb beef chuck or shoulder roast
16 oz can seasoned stewed tomatos
2 cups cubed potatos
2 cups baby carrots
1 cup diced onion
2 Tbsp minced garlic
1 cup green beans
1 cup diced celery
2 tsp dried rosemary
2 tsp dried thyme
2 tsp dried sage
1 1/2 tsp dried cumin
1 pinch dried dill
1/2 cup beef broth
1 pinch salt and pepper
Steps:
Place all the veggies and 1/2 the rosemary, sage, thyme, salt and pepper and the beef broth and water in a bowl. Combine well.
Rub the rest of the herbs, salt and pepper and all the cumin all over the roast. Set the roast in the middle of a large roasting pan.
Pour veggies and broth mixture all around the roast slowly, spreading it evenly.
Pour the stewed tomatoes over the top of the roast, keeping it as much on top of the roast as you can.
Roast in the oven for 2 hours, or until all veggies are tender and roast is cooked through and easy to pull apart with a fork.
Ingredients:
1 (3-4 lbs.) boneless chuck roast
1 tsp. each salt and pepper
1 green or red pepper, seeded and thinly sliced
1 onion, thinly sliced
1 - 1 1/2 cups ketchup
1/2 cup brown sugar
1 (12 oz.) beer
1/4 cup cold water
1/4 cup corn starch
Directions:
Place roast in crock pot. Sprinkle salt and pepper evenly over roast. Place peppers and onion over the roast. In a bowl, combine the ketchup, brown sugar, and beer; pour over roast. Cover and cook on low for 8-10 hours.
Remove roast from crock pot and keep warm. Turn crock pot to high setting. In a small bowl, combine corn starch and cold water, add mixture to cooking juices in crock pot, stir. Cover and simmer sauce until thickened slightly. Slice roast and spoon sauce over it.
By LisaE from WI
This makes a wonderful, tender, tasty roast!
Ingredients:
2 lb. roast (or size of your choosing)
6 diced carrots
1 onion, diced
4 diced potatoes
2 stalks celery
1/4 cup tapioca
1/4 tsp. garlic powder
1 Tbsp. sugar
1/4 tsp. pepper
1 tsp. salt
2 cups V-8 juice (or tomato juice)
Directions:
Put roast and vegetables in roaster or crock pot, then mix rest of ingredients and pour over roast and veggies. Make sure roaster or crock pot is tightly covered. Bake at 250 degrees F for 5 1/2 hours or all day on high in crock pot. Because crock pots all seem to vary in temperature, I start out on high and usually by the mid part of the afternoon will adjust to low.
Cooking Time:
5 1/2 hours or all day Hours
By Robin from Washington, IA
Place meat in roasting pan and fill half full with water. Sprinkle seasonings, onions and carrots on top. Bake at 350 degrees F for 3 1/2 hours. Cool. Cut the meat into 1/4 inch slices.
Read More...
Remove frozen meat from freezer and wrap loosely in foil. Turn oven to 400 degrees F. Make sure foil is wrapped, but loose across the top and at the ends of meat to allow heat to circulate.
Place meat in oven.
Read More...
Rub roast with seasonings and let stand until room temperature. Place in roasting pan rib side down and bake in preheated 375 degree F oven for 1 hour. Turn oven off. Do not open oven door!
Read More...
March 2, 2017
0

found this helpful
A delicious glaze of balsamic vinegar, brown sugar, Dijon mustard, and horseradish separate this roast from the mundane. This guide contains the recipe for glazed rosemary roast beef.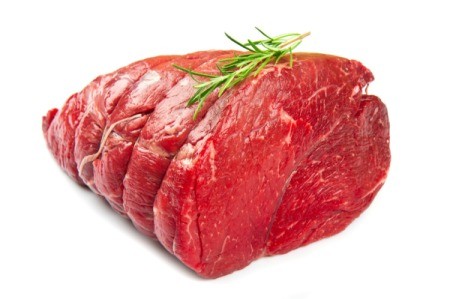 This roast recipe is very good and nice for a change if you are tired of the more traditional roast recipes.
Read More...
This was one of my mom's old standby recipes when I was a kid. Very yummy and good!
Read More...
In small bowl combine onions, celery, peppers, oil and seasonings, mixing well. Place roast, fat side up, in roasting pan. With large knife make about 14 deep slits in meat to form pockets.
Read More...
Combine onion, green pepper, garlic, beef bouillon and tomatoes in saucepan. Simmer, stirring occasionally until onion and green pepper are soft.
Read More...
Put roast in heavy pot. Pour ingredients over roast. Cover tightly and DON'T peek. Cook at 325 degrees F oven for 3 hours.
Read More...
Related Content