Fixing Fudge That Didn't Set
Sometimes fudge just doesn't set. Short of using it for a syrup or spread, you may want to try to fix it and successfully get it to set. This is a guide about fixing fudge that didn't set.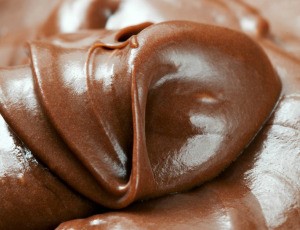 Questions
Ask a QuestionHere are the questions asked by community members. Read on to see the answers provided by the ThriftyFun community or ask a new question.
I made fudge, but it will not set. What can I do to save it?

Answers
November 25, 2015
2

found this helpful
Best Answer
You might try these, Nordle: http://www.thri 115322.tip.html, but I can tell you from years of experience making fudge for gifts, "find a better recipe."
Eagle Brand has an excellent one which never fails and doesn't need a candy thermometer (if you can't find it, message me and I'll send it to you. In the meantime, you have an excellent ice-cream topping which might also be fun as a fruit dip.
My daughter has made some fudge that isn't setting. What can she add to thicken it? I thought of cornstarch, but we don't know how much or if it will change the flavor. I hope someone can help us out.
By Linda from Bloomington, IL
Answers
December 18, 2010
0

found this helpful
Best Answer
I think the only thing that might work is adding powdered sugar a bit at a time until it gets to the point that it will hold its shape. I did that once when I was making pecan logs and the center part just would not hold its shape. I added powdered sugar until it did and didn't waste a drop. It takes some work to mix it all in though.
January 15, 2015
1

found this helpful
For the first time I made Jack Daniels fudge yesterday. It has been in the fridge for 24 hours and not set.
When the mixture was in the pan it got to the boiling point and was hot enough, so I put marshmallows in.
Can you give any advice on what I can do with this mixture? It had hardened on top, but is gooey underneath.
By Lucy
January 16, 2015
0

found this helpful
Best Answer
At Christmas I make Bourbon Balls and I'll tell you,the alcohol in it is the problem. It will practically melt the Chocolate when you're dipping them. I'm sure the problem has been solved by now but next time, whip up a dark chocolate cake mix and frost it with the fudge - similar to a Milky Way Cake.
December 23, 2014
0

found this helpful
My fudge is soft, what can I do?
By B
Answers
December 30, 2014
0

found this helpful
Best Answer
My fudge didn't set either I figured because I used chocolate/ peanut butter chips. & marshmallow cream. Something I have never used before. I wasn't about to give up. I went and bought chocolate bark for use of candy. Put 4 chip of them in a bowl and re-heated and put in icebox.
December 24, 2011
0

found this helpful
My fudge won't set. It's soft and has set overnight. What can I do?
By ktjonas from Tucson, AZ
December 29, 2011
0

found this helpful
Best Answer
You can also add powdered sugar. Heat the fudge until it is very soft and almost liquid and add enough powdered sugar to stiffen it up.
December 30, 2011
1

found this helpful
Best Answer
You need to cook your fudge longer so the sugar will 'set.'
December 19, 2013
0

found this helpful
I made candy cane fudge, and it isn't setting! I substituted condensed milk for sweetened condensed milk, but I used an online recipe and added sugar for the condensed milk. Should I reheat it? Or add powdered sugar to it?
By Lily M
Answers
December 20, 2013
0

found this helpful
Best Answer
I am assuming that the milk substitution was not part of the recipe you followed. It sounds like you substituted evaporated milk for the condensed milk. If that is correct, you won't be able to get the fudge to set up no matter what you do. Evaporated milk and sweetened condensed milk are in no way the same product.
December 3, 2014
0

found this helpful
Can I throw soft fudge into the oven to get it all to set?

By Krissie
December 5, 2014
0

found this helpful
Best Answer
I would think that storing it in the refrigerator in a covered vessel would work better at getting it to set up.
Related Content