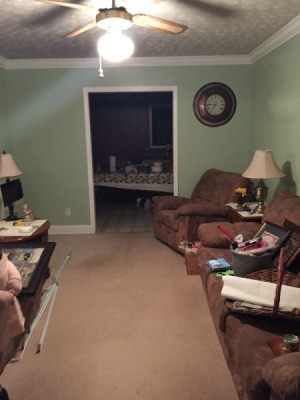 I have sea foam green walls and I'm having a terrible time choosing a curtain color. I don't want something too dull or too flashy.

Answers

January 18, 2017
1

found this helpful
Best Answer
Sea foam green goes well with darker shade ocean green and darker browns like walnut and espresso. It also goes with the pink color called watermelon.

January 21, 2017
0

found this helpful
Best Answer
Your furniture is definitely on the dark side but it might be better if we knew if your window was narrow or a good size "picture" window as a larger window could be treated differently.
Have you thought about maybe very, very light green sheers in the center with a nice contrasting color (beige, lighter orange, etc) as outside panels? Maybe you could brighten up the rest with pillows and pictures?
Answer

this Question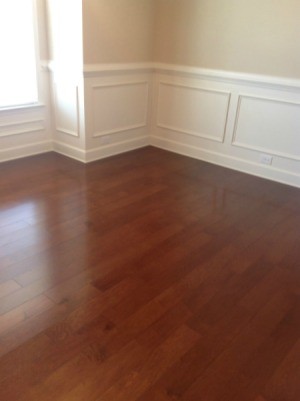 I have dark reddish brown hardwood floors and dark beige walls in the living room. My couches are black, but we might change them soon. We wanted red curtains, but it made the room really dark.
We prefer colored curtains rather than neutral. What shade would you recommend? Will lime green or yellow look good?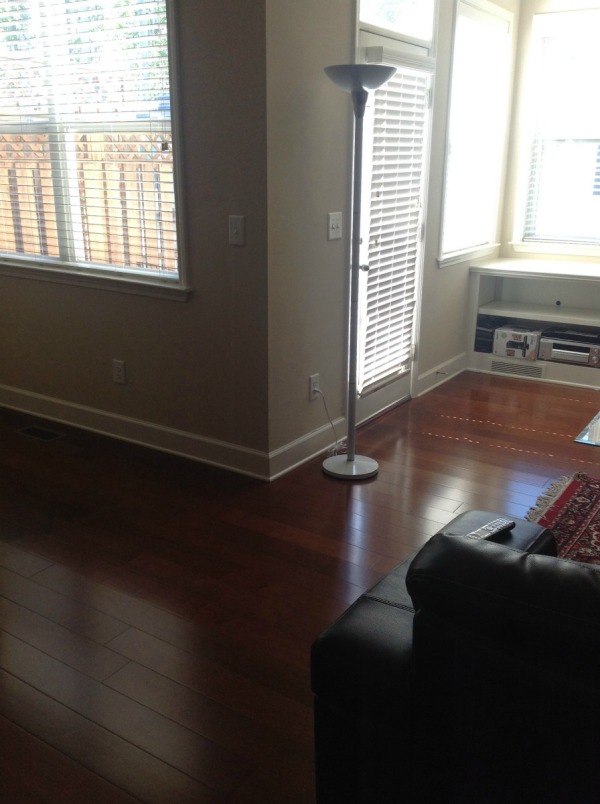 By Mona
Answers

October 11, 2013
0

found this helpful
I don't think lime green looks good anywhere. A light blue would compliment the tan walls and the redwood floors. I hope that helps.

October 12, 2013
0

found this helpful
I am not sure about lime green - but it sounds very pretty to me. If not lime green, I think a light shade of green is always perfect.
I think of green as a neutral. Look at nature; green is the main color. Grass, trees, bushes - it supports every other color.

Kathy
Bronze Feedback Medal for All Time! 190 Feedbacks
October 12, 2013
0

found this helpful
How about going with a red print. I have dark beige walls also with white woodwork. My sofa is beige and I have a red chair and ottoman. I purchased red print curtains with yellows, whites and greens in them from J.C. Penney. In the dining room I purchased just the valance to allow for more light. Hope this helps.

October 14, 2013
0

found this helpful
I think hopeful is on the right track. I was thinking pale leaf green, because then you can incorporate some other shades of green in the décor later. When I saw the photo, I thought southwest colors and other nature colors like tan, brown, subdued gold, etc.

February 20, 2015
0

found this helpful
I think picking a color curtain that matches or blends in with your wall color allows the eye to see a beautiful open airy look. I would also add a white and tan or white and brown leaf design sheer to go behind it. This way the light will come through the sheer leaf design adding light.
The side curtain panels will blend in with the walls and will look nice with your floors. It will also look great with your sheers. Bringing nature into the home is always soothing to everyone's spirit. In addition, the white and tan or white and brown leaf design coordinates with the wood floors. Adding accent colors such as a cream colored sofa with cream, tan pillows, yellow, or green sofa pillows would look very nice. Displaying green plants everywhere adds light and ties everything in. Using 3 colors such as brown, cream, tan and then adding pops of color in green and or even yellow is great.
Answer

this Question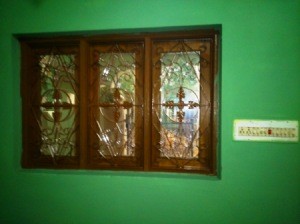 My living room wall colour is light green and dark green (3 walls have light green and 1 wall has dark green). Please can anybody give me a suggestion for curtains colour.
By Kanchan from Jabalpur, India
Answers

February 4, 2014
0

found this helpful
Best Answer
Your windows look lovely as they are. But, if you want to cover them, lace would be pretty.
Answer

this Question
I have a dark brown sofa set, very light gray walls, beige ceiling and ivory flooring. What is the best color curtain? Also, what color would be good for throw pillows?
By Celi from Philippines
Answers

July 15, 2013
0

found this helpful
Varying shades of blue. Throw in some pattern and solids and your room will pop. You can add a rug too, and it should work really well.
I am including a link to brown and blue rooms. Hope that helps.

Louise B.
Silver Feedback Medal for All Time! 337 Feedbacks
July 16, 2013
0

found this helpful
This is a pretty neutral pallet. You can go with just about any color you like. I agree that blue would look nice, but shades of green, or a floral print curtain and then pick up the color with solid cushions, say pinks and yellows. Really, you can go with just about anything.
Another way to go, if you have a lot of colorful accessories - paintings, photos, vases of flowers,mosaic topped tables, etc. you could go with a light airy beige or cream curtain, similar for the cushions, and let the accessories in the room provide the color punch.
Answer

this Question
I need help with curtain color for my living room. Our walls are a tan color, our tables are mahogany, couch, loveseat, and chair are chocolate brown and our carpet is a variety of colors, (brown, tan, ivory). My formal dining room is attached. We have accented the walls with 2 large gold framed pics of poppies. The curtains we placed there are gold to pull out the frame color. The table is mahogany as well.
By Kay J.
Answers

coville123
Silver Post Medal for All Time! 433 Posts
April 15, 2013
0

found this helpful
I would go with a brown colour or white.

April 17, 2013
0

found this helpful
You have such a neutral pallet with tan and brown, go for something really bright. What's your favorite...red, green, orange? I would use turquoise for a cool room or red for a warm room.
Buy some toss pillows, candles, etc. in the same color and the whole room is coordinated. Sounds like a beautiful room. Have fun!
Answer

this Question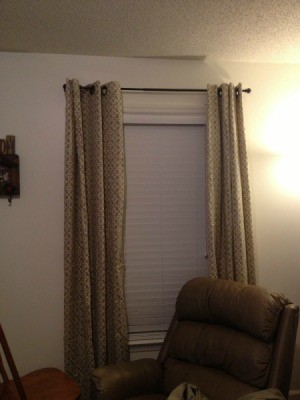 Recently moved into apartment where the walls are white and the carpet is sort of a light gray/blue color. I got furniture as hand me downs so there is a dark brown leather sofa, and a light greenish/gray recliner, brown side tables and a lighter brown TV stand. There is only one window, but can't seem to find a good color. I want to make the room seem "warm and inviting", but not dark. I am hoping for suggestions on curtains and also whether to leave them hanging straight down or tie back?
And any certain stores for the curtains suggested.
Thanks :)
By Stephanie
Answers

July 8, 2013
0

found this helpful
Why not try long pooling drapes in a crisp deep colour? A bright aqua or orange will grab attention and you can find cheap accessories to match or complement.

July 8, 2013
0

found this helpful
Anything in the warm color family will work and make the room warm and comfy. Red, orange, peach. Don't forget toss pillows since everything is solid color some nice prints would work well.
Try TJ Maxx, Marshalls, Target, K-Mart. Try the curtains straight down and try tying them back with string. If you like them tied back, then buy tiebacks.
Answer

this Question