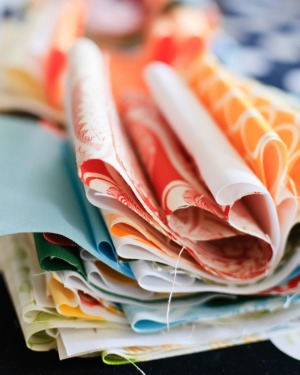 When cleaning out your fabric stash, consider donating the fabric you can't use to charity. This is a guide about donating fabric to charity.
Questions
Here are questions related to Donating Fabric to Charity.
I live in Windsor Connecticut and have fabric to donate. Does anyone know who would take fabric scraps?
By Sue
I have lots of good fabrics for donations. I live in the north Houston, Texas area. Does anyone know who could use these items?
By Kathy from north Houston, TX
---
Most Recent Answer

By Marty Dick [144]10/20/2014
I used to live in Houston. I would suggest you try one of the churches. I am sure there is a quilting group somewhere in town.
I would like to donate fabric somewhere in Frederick or Washington counties in Maryland. Do you know of any locations which will accept fabric?
By Salli C
---
Most Recent Answer

By Elizabeth10/06/2014
Salli, I thought of Loretta's name Tharp and she lives in the Waynesboro area. Look up Ray Tharp in the phone book.

In the Seattle, Washington area, where can I donate fabric?
By Linda H.
---
Most Recent Answer
By Sandi/Poor But Proud [408]10/06/2014
Yes, and senior centers as well. Google "Seattle Washington Fabric Donations". This will certainly give you plenty to give to. PBP
I have cotton, flannel, and fashion fabrics, some remnants and some yardage. I am in Orange County, California and want to know where to donate this fabric.
By Kathy
---
Most Recent Answer

By HerkDia [28]07/07/2014
Check in your area for the local Project Linus Chapter. We make blankets (fleece, quilts, crochet or knitted) for children in the hospitals or for disaster victims as well as children who have lost parents in the war. We use donated fabric and yarn to create blankets made with love for the children. They would willingly take your items you have to donate. Check online for the closest chapter near you.
Is there an organization in Dallas that accepts fabric donations? I have a lot of fabric.
By Pat
---
Most Recent Answer

By Melinda Gasque K.01/19/2014
Www.binkypatrol.org is a national charity that has locations nationwide. All locations always need donations. You can find the closest office on our website. Thank you for any donations.
I need an organization where I can donate fabric (women's garments), in NYC (Queens).
By: Blynch
Does anyone know where I can donate fabric in Los Angeles?
By violin3 from Los Angeles, CA
---
Most Recent Answer

By la2cv [1]11/09/2014
I have several blouse and shirts I want to find a second life for. I think these merit better than being hacked apart into cleaning rags so I wonder where or what I can do with them. All are cotton and clean. Some of course have the usual wear and tear.
Please know I am open to all ideas. :) Attached is but a small sample of my old friends.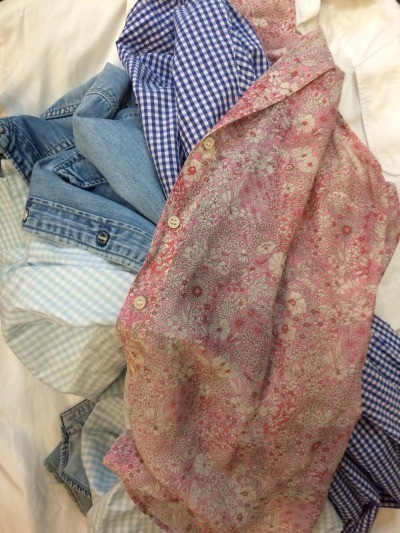 I have lot of free fabric samples. Anyone have any ideas where I can donate them? Thanks.
By Janet from Milwaukee, WI
---
Most Recent Answer

By bunny_puppy_animal lover [5]12/15/2010
I use my old fabric to make pet toys and sell them online. They usually sell fast.
Solutions: Donating Fabric to Charity
Do you have knowledge about this guide topic? Feel free to share a solution!