This page contains tips and advice about growing food in your garden.
Browse
Featured
Videos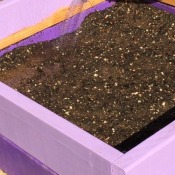 Stackable Potato TowerGrown your own potatoes at home with this stackable tower. Learn how to make it in this short video.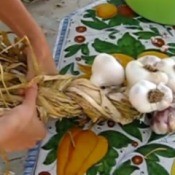 Braiding GarlicHere's a great video with instructions for making a garden braid.


Recent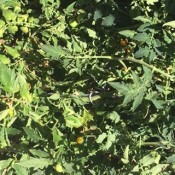 Taming TomatoesWhen our tomato plants start growing like crazy, I invented this holder made from a clothes hanger to keep the tomato plants from escaping the garden. Cut the wire into 6" pieces. Using pliers, curve into a U shape and curve both ends. Place U shape around straying tomato vine and attach to tomato cage. Do this to all vines to clean up the garden area.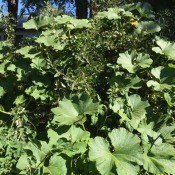 Apple Tree Supporting PumpkinsThis heirloom Amish Pumpkin plant chose to climb a smallish apple tree in our garden. When you look closely at the first photo, you can see the apple tree branches smothered by pumpkin leaves.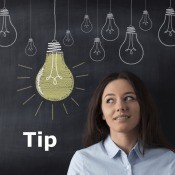 Save Seeds For Your Own Veggie PlantsI save seed from peppers, cantaloupe, watermelon and the like. I dry them in paper towel then save them. When I am ready, I put them in a damp paper towel in a closed ziplock until they sprout. BAM, you have plants! Been doing it for years and it works every time. Great to do with kids also :)


Questions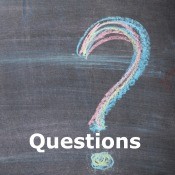 Tomato Plants Grow Tall But Don't Produce Much Fruit?My tomato plants always get extremely tall. Sometimes over 8 or 9 feet. I don't get a lot of tomatoes. What can I do to increase my yield of tomatoes and keep my plants at a manageable height?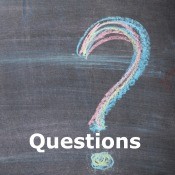 No Flowers on My Hydroponic Tomato Plants?I'm growing tomatoes in an hydroponic Aerogarden in my house. I have great plants, but no flowers. I've checked with the company and still I have no flowers after doing everything they recommended. Can anybody help?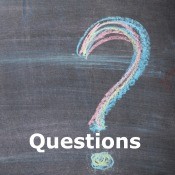 Patio Tomato Not Blooming?I bought a patio tomato plant for a large container on my porch. It had 1 small tomato on it when I got it, but has never had any other blossoms nor has it gotten much bigger. Otherwise the plant is healthy, no bugs, and I am not overfeeding it. I have grown tomatoes for years and never had this problem.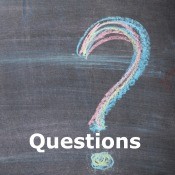 Growing Microgreens?My question is whether I can incorporate dryer lint into shredded paper pulp to create mats for growing microgreens or sprouting. I am going to try this soon, just wondered if anyone had tried it before.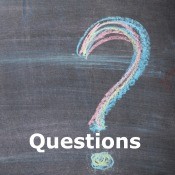 Tomato Plants Don't Have a Lot of Flowers?My tomato plants are not flowering much. What am I doing wrong? I usually have no problem. I planted Big Boy using Osmocote and water as needed plenty of sun.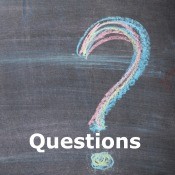 Indoor Roma Tomatoes Not Flowering?I started a project at work growing Roma tomatoes from seeds. I transferred them into buckets (sand buckets like for the beach) they are now really tall, but not flowering. They face south so they have direct sun for 7 hours a day. I planted the seeds in April. Am I doing something wrong?


Published by ThriftyFun.
© 1997-2021 by Cumuli, Inc. All Rights Reserved.
https://www.thriftyfun.com/tf/Home_and_Garden/Gardening/Growing_Guides/Growing_Food/index.html