The everyday experts in the ThriftyFun community share their favorite fruit cake recipes.
Browse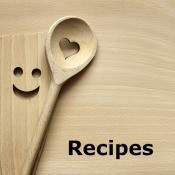 Rhubarb Cake DessertRecipe for Rhubarb Cake Dessert. Spread on top of crumb mixture. Bake at 350 degrees F for 40-45 minutes (just until custard is almost set). Take out of oven and top with meringue.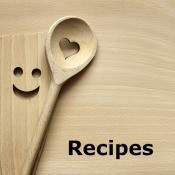 Dried Apple Stack CakeCream sugar, shortening, molasses, then add egg and buttermilk, mix well. Stir in dry ingredients together with vinegar-soda mixture.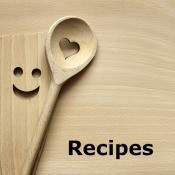 Strawberries-and-Cream Roll Mash 1 1/2 cups sliced strawberries with a potato masher or fork. Beat cream and sugar in a medium size bowl with electric mixer until stiff peaks form when beaters are lifted.


Featured
Recent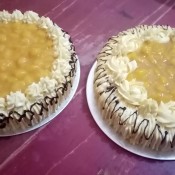 Mango Buttercream CakeMango is a very common fruit in my place. Our favorite delicacy that's made of mangoes is the dried ones and green mangoes with shrimp paste. This time, I'm going to share my newly learned sponge cake with ripe mango filling and mango buttercream.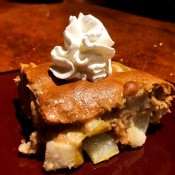 Juicy Pear CakeThis delicious cake is laced with the flavours and textures of perfectly ripe pears. You make the batter a bit on the thick side so the juices from the pears will run through to give it a perfect consistency when it's done baking. It smells heavenly, too. I hope you try this cake!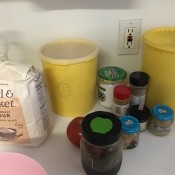 Applesauce Crazy CakeA crazy or wacky cake is missing a traditional ingredient. This one has no eggs, so it is good for those times when eggs are expensive, you ran out of eggs, need to watch your cholesterol or there is an allergy.


Questions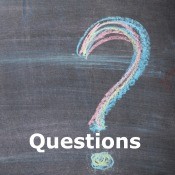 Recipe for Pineapple Pound Cake?I saw a recipe for pineapple pound cake. Does anyone have this recipe?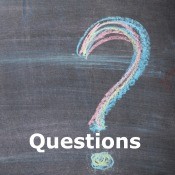 Banana Upside Down Cake?Does anyone have a banana upside down cake recipe?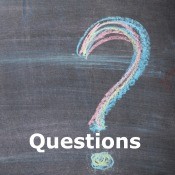 KFC Blueberry Cake Recipe?Can frozen blueberries be used in the huckleberry cake from KFC?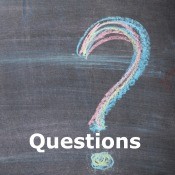 Chocolate Fruit Cake Recipe?I need the recipe for a fruit cake that has cocoa powder in it and sliced almonds around the side. It was in the San Francisco Chronicle or the San Mateo Times in the 60s or 70s.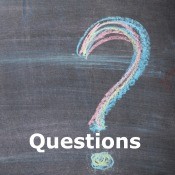 Luau Cake?I am looking for a recent post for a luau cake. It was a can of pineapple crushed mixed with an angel food cake mix with cool whip for icing and then roasted coconut I believe.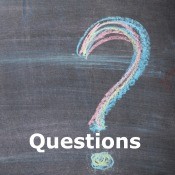 Fruitcake Recipe Using Bourbon?I am looking for a fruitcake recipe that uses bourbon or wine. A grandparent had a recipe many years ago but has passed on and no one has her recipe. I would appreciate someone sharing their recipe if possible.


Published by ThriftyFun.
© 1997-2021 by Cumuli, Inc. All Rights Reserved.
https://www.thriftyfun.com/tf/Food_and_Recipes/Recipes/Baking/Cakes/Fruit/index.html